Company Profile / Partner sought

Introduction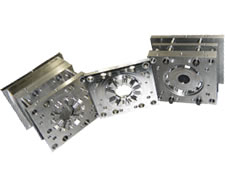 We would like to express our appreciation for your everlasting patronage.
Fortunately, we celebrated our 40th anniversary on May 1, 2012. Since establishment in 1966, we have had various difficulties. However, we have been able to continue our business and independence thanks to your warm support and patronage.
We will maintain the culture of "quality comes first" persisting since establishment, and at the same time we will achieve necessary changes to meet the requirements of the age, so that we can persevere to expand the annual growth rings toward 50 years or 100 years in future.。
We would like you to continue to rely on us for "mold base", "molds / equipment components" and "materials".
We really hope your support and patronage will keep on in future.
Company profile
Corporate Name
KAWASHIMA KINZOKU CO.,LTD.
Click here for our digital catalog → English / Thai
Location
【Sales Department】
3F, Kawakin Building 1-11-28, Edo, Kawaguchi City, Saitama Prefecture, Japan [ MAP ]
TEL:+81-48-284-4711 FAX:+81-48-282-5258 E-mail:info@kawashima-kinzoku.co.jp
【Edo Factory】
1F, Kawakin Building 1-11-28, Edo, Kawaguchi City, Saitama Prefecture, Japan [MAP]
TEL:+81-48-284-4711 FAX:+81-48-282-5258
【Honbasu Factory】
2-5-17,Honbasu, Kawaguchi City, Saitama Prefecture, Japan[MAP]
TEL:+81-48-282-5844 FAX:+81-48-286-4286
Established
November, 1973
Representative
Yasuhiro Kawashima, President
Business Lines

Mold bases and precision machine processing
Plate machining and lathe processing
Six-sided grinding plate

Water hole, heater hole and Gun drilling processing

Various steel-grade thermal treatment

History
Nov. 1966
Kawashima Shoten (copper and brass wholesaler) was incorporated in Kita-ward, Tokyo.
Nov. 1973
Company name was changed to Kawashima Kinzoku Co., Ltd., with three million yen in capital
Sep. 1976

Kawaguchi Factory was established in Nakaaoki, Kawaguchi City.
Began manufacturing and sales of mold bases, and sales of die casting materials.

Apr. 1978
Increased capital to 12 million yen.
Nov. 1980
Kawaguchi Factory was moved to Honbasu, Kawaguchi City.
Nov. 1981
Increased capital to 22 million yen.
Aug.1983
Kawakin Sangyo Co., Ltd. was incorporated as for the purpose of copper and brass trade,with 18.05 million yen in capital.
Jul.1990
Sales headquarters was established in Edo, Kawaguchi City.
1Feb. 1995
Increased capital to 32 million yen.
Oct. 2004
Windex Co., was incorporated as a company for designing and manufacturing plastic die castings, with 30 million yen in capital.


We are seeking a partner to help us with processing or manufacturing.
If you are inspired by our proposal, please fill in the inquiry form and send it to us.
【Offer information】
Mold base processing
Designing & manufacturing of molds
Part processing
We will contact you shortly. Please make sure to to add your address and e-mail address.
If it is more convenient to you, please call us at +81-48-284-4711.